《回基本》- 曾途|"Back to the Origins" – Tu Zeng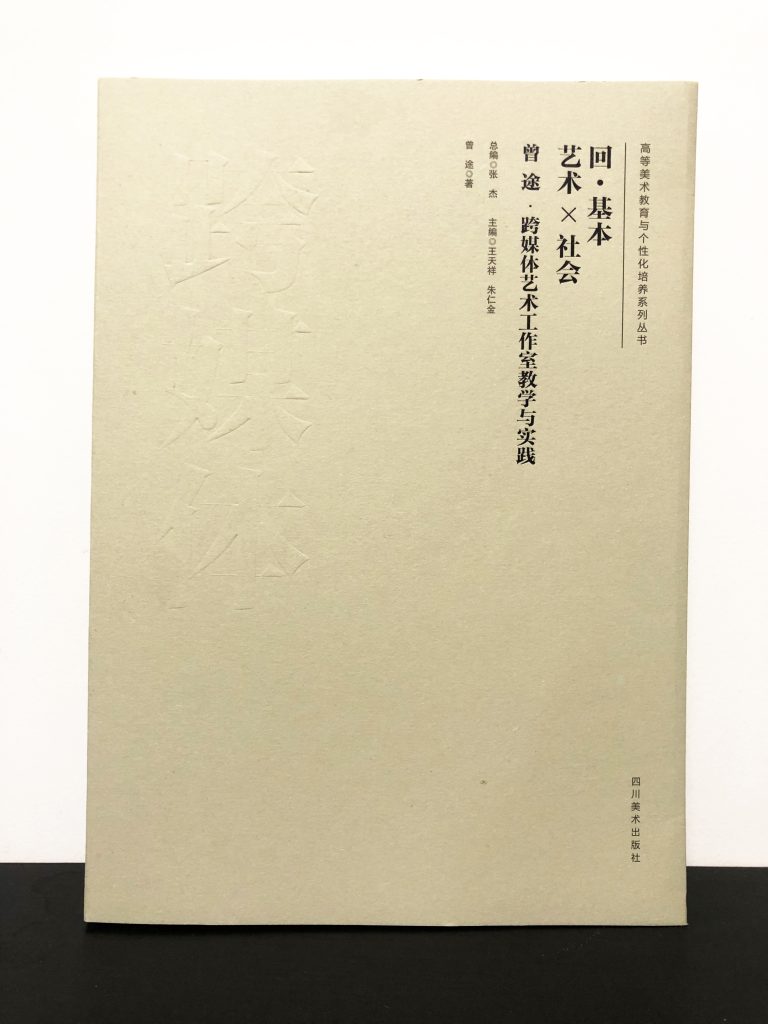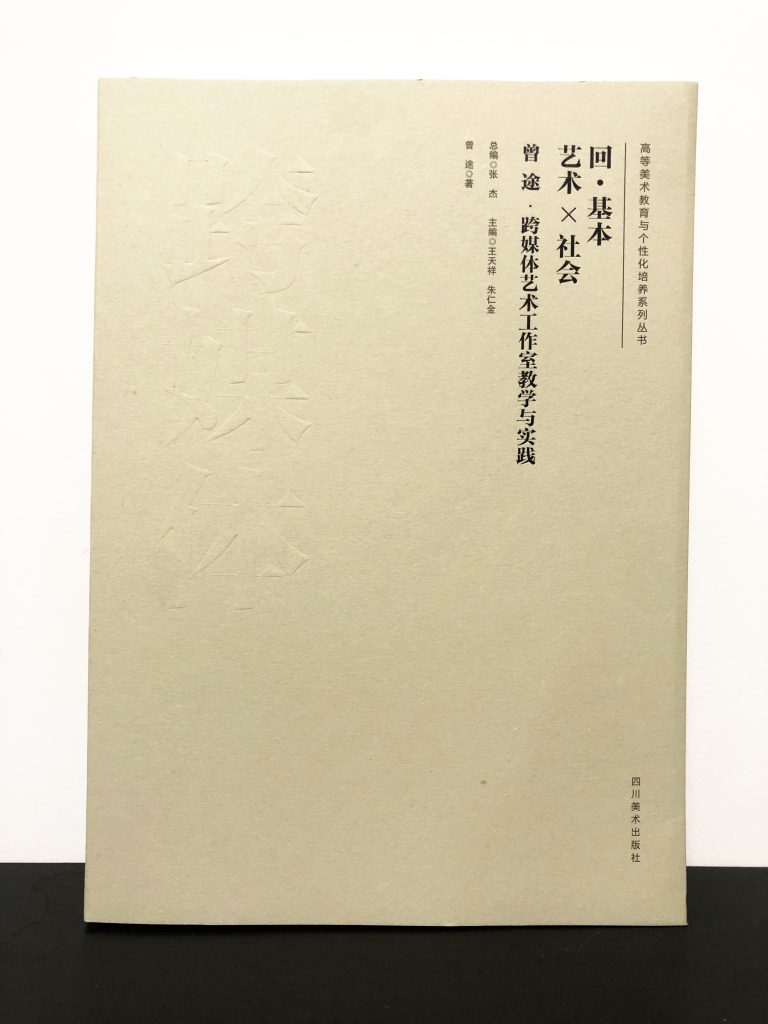 《回基本》是中國腹地的四川美術學院開題的當代藝術教育改革實驗班跨媒體工作室的三年教學和創研的合案筆記。
教育是人類代際間的接引與交托,其任務是續文明的啓承轉合,明證人類價值於廣無時空中。
國人能知道「志於道,游於藝」中暗藏的性命雙全的三觀,也明白其中本末源流的次第,就同意」藝術教育「的基本是教育,是以藝術為名,以藝術為媒,以藝術為徑的教育。
道理雖簡明,路徑卻萬變,不離其宗,能見始終,但其實很難。故勉,不忘初心,砥礪前行。
中國現代藝術教育源於家國的突然現代化,乃至隨之而來的全球化。接續的大多是西來的現代化成果及其傳說,包括其外在的學科建制及其內在的科層邏輯,其體用鏈接著其文明演進的全部歷史及其後果。如所有中國現代化的糾結一樣,現代化的體用如何全面交融於歷史場域深廣的中國,一直兩難著,既不能全盤西化,更不能傳統固化,什麼是最生態化的演進?
對中國當代的藝術教育而言,既不能是所謂現成國際藝術教育的簡單複製,也不能是脫離時代的閉門造車。答案在平行空間中的其他文明模式的參照中,在縱向時間中的在地社會文明的現實中,所以本案認為的藝術教育改革的方向,當是將藝術放回它能全面自我參照的場域,既能腳踏實地貼近日常,又能耳目聰明志存高遠,既能游駐於民間,又能證道於恍惚。
「回基本」是一種以知識本體在當下的人類歷史轉折現場的因繁就簡、追本求源的本體反思衝動,自我質疑及質疑自我質疑,從最基本處重新出發,它似乎暗合著如「中國特色」這一提法所籠括的「初心」,是願望,是原則,而遠非答案,是永遠在路上的實踐進行時。
 – 曾途
"Back to the Origins" is a collection of three years of academic and creative research document of Cross Media Studio (CMS) of the contemporary art education reform experimental class of Sichuan Fine Arts Institute in China's hinterland.
Education is the connection and entrustment of human beings between generations. Its task is to continue the inheritance and transformation of civilization and prove that social value is perpetual in the vast expanse of time and space.
Chinese people know the values of life and life hidden in "Aspiration to Tao and Art," and understand its roots' order, agrees that the foundation of "aesthetics" is education itself, which uses "art" as the medium and instruction method.
Although the principle is simple, the path is ever-changing, and it can be seen from beginning to end, but it isn't easy. Therefore, we need to encourage each other, not forget the original vision, and move towards the future together.
Chinese modern art education originated from the sudden modernization of the family and state and the subsequent social changes. And most of such art education is the result and "fruit" of Western modernization, including its external discipline framework and internal logic. Like all the problems faced by China's modernization, how to fully integrate modernization into China, which has a deep historical background, has always been in a dilemma. It can neither be fully Westernized nor can it be traditionally cured. What is the most appropriate choice?
 As far as contemporary Chinese art education is concerned, it cannot be a simple copy of the so-called ready-made international art education, nor can it be a closed-door approach that breaks away from the times. The answer lies in the reference of other civilization models in parallel space, in the reality of local social civilization in a relatively short time. We think the direction of art education reform is to return art to a place where it can be fully self-referenced. The new generation of young people can stay not only close to daily life but also be smart and ambitious, and survive in cruel reality and grow with the so-called "Tao."
"Back to the Origins" is a kind of impulse and self-questioning, re-starting from the origins, based on the simplification of academics in the current human history transition. It seems to imply that the "original intention" in the term of "Chinese characteristics" is a vision, a principle, and far from the answer, it is a dynamic process.
 – Tu Zeng