《十方藝術中心2016-2017年鑑》|"DIMENSIONS ART CENTER YEARBOOK 2016-2017"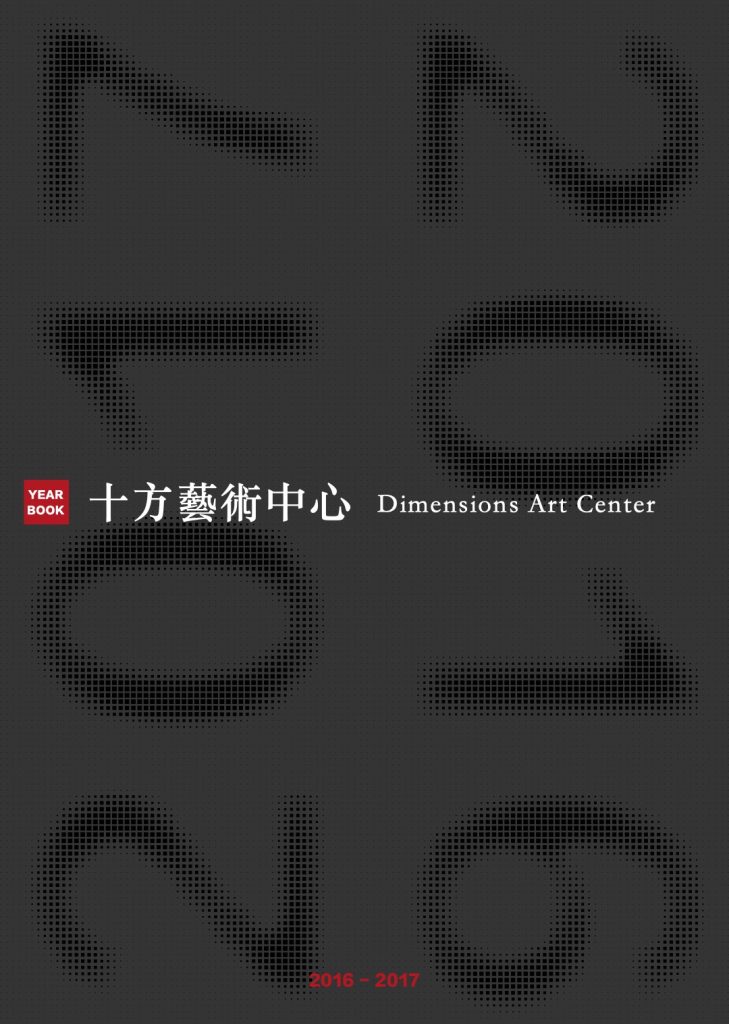 2013年底成立至今,四年多時間,十方藝術中心經歷了一些改變:從最初的典型西方當代藝術系統中的駐留型藝術機構,升級拓展為直面自身所處社會現場與文化脈絡,著重於文化在地性以及藝術與社會關係的綜合性學術研究型藝術機構。
因此,在2014、2015之後,今年我們推出十方藝術中心的第三本年鑒,總結梳理2016-2017年兩年間機構升級之後的一些新的工作。
這兩年,十方人的知識結構成長得越來越全面;
這兩年,十方的機構兩大平台(駐留平台和創研平台)不管是在學術內容上還是在參與人員上,都在不斷充實壯大;
這兩年,十方的學術建構方向逐漸明晰,方法漸趨完整。在藝術本體、藝術與公眾、藝術與社會、藝術與教育這四大學術研究方向上,成果頗豐;
這兩年,十方總共呈現藝術活動54場;
這兩年,十方共支持了青年藝術家15名,支持研究工作室9個;
這兩年,在針對「藝術的鄉村現場」進行的研究方面,十方組織了數次綜合調研,呈現了1場生態化學術創研展覽,梳理出多份現場研究報告,導出了一場在地展開的青年藝術節;
這兩年,在促進地區文化生態建構,振興地區社會經濟方面,通過4個關於文創生態和創新驅動的綜合性學術研究類社會服務項目的結題,真切實在地助力了區域文化及產業生態的結構轉型與更新。
回首過去,生長才剛剛開始。
Founded at the end of the year of 2013, DAC has gradually transformed from a typical western style arts residency organization into a comprehensive academic and research institution that focuses on mediating the needs of art and the society — the local community in particular. It has found ground in the arts and cultural scene of contemporary China.
Following the two yearbooks of 2014 and 2015, DAC has compiled its third yearbook summarizing its major developments in the calendar year of 2016-2017.
In the past two years, DAC artists have optimized their knowledge structure.
The two platforms (the residency program and research program) have seen expansion in contents and the number of participants.
In the past two years, DAC has crystallized its concentrations and found more effective approaches. It has made notable achievements in terms of artistic creation, bringing arts to the public, grounding the creative industry in social developments, and arts education.
In the past two years, DAC has curated 54 arts shows or exhibitions.
In the past two years, it has supported 15 artists and 9 research studios.
In the past two years, DAC has conducted researches themed on "the arts scene in the rural area", and curated one arts exhibition on ecological sustainability. DAC artists and researchers have produced several research reports.
In the past two years, DAC has successfully completed four research projects on exploring ways of serving the community through cultural and creative ecology developments. The completion of these projects have made genuine and specific contribution to the transformation and upgrading of the regional cultural and industrial structures.
Looking back, we believe that DAC has just started its journey of growth.