彭智燁 Peng Zhiye(中國|CN)
十方青年駐留藝術家|DAC Emerging Resident Artist
駐留周期|Residence Period:
2019.10.1-2019.11.30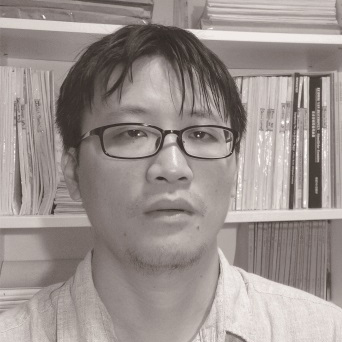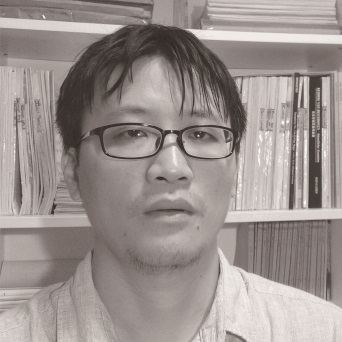 彭智燁 (生於1985年),自由作曲家,畢業於四川音樂學院作曲系。曾赴歐洲學習,先後師從法國作曲家Yann Robin和奧地利作曲家Klaus Lang,現居重慶。
他試圖在作品中挖掘各種聲音和音色的頻譜特徵之間的聯繫,消解噪音與樂音之間的界限。或許和自己演奏低音提琴的經歷有關,他也常常表現出對低音樂器的迷戀和偏愛。他重視以數理邏輯來組織作品,大量運用諸如數列、矩陣等方法實現對結構的理性控制。
在近期的作品中,他試圖在語音頻譜所具有的大跨度範圍及其發音、音色所具有的豐富可能性中,找到和器樂及其他聲音融合或干涉的途徑。
Zhiye Peng (b.1985) is a freelance composer living currently in Chongqing, China. He graduated from the composition department of Sichuan Conservatory, and studied in Europe successively with French composer Yann Robin and Austrian composer Klaus Lang.
His compositions excavate spectrums of sounds and tone colors, trying to bridge noise and tones, and also reflect his affection for low end instruments, which is connected to his experience of playing in ensembles as a contrabassist. He highly values mathematical logic in organizing music, and significant use of mathematical methods such as sequence and matrix achieves him rational control over structures.
In recent works, he explores in spoken voices the massive span of spectrum and enormous possibilities of pronunciation and timbre, that he could try to integrate into or interfere with instrumental sounds and others.
在近期的創作中,我的關注焦點逐漸從器樂轉向人聲。但這人聲不應是被作曲者操控著的「曲調」附著於語言的外殼,我想讓它以一種在實際生活中作為溝通工具的「外貌」呈現,但同時它又被處理並帶入一些聽悉中的「噪音」,隨即產生向器樂同構型轉化的機會。於是乎人聲獲得了語言(意指)、語音(符號)、聲音、音樂幾種屬性的中間態,並處於動態變化中。
上述理念也是促成這次駐留的動因。如普通話及漢語的許多分支一樣,重慶話也充滿了上升、下降和波折的音調,將這種質料的特徵延伸出去,人聲可以得到器樂化的擴展,與一些器樂演奏方式的接合點也得以產生。從結果來說,我希望能得到一種色彩多變但又同構型或曰整體化的織體。為此我計劃採集一些重慶當地人的語音片段,分析它們的頻譜特徵,並把對這些材料的預處理,和現場演奏結合起來。
In recent compositions, I gradually turned my focus from instruments to human voice. Yet the voice should not be adhered to linguistic epidermis, by a "tune" that a composer manipulates. Instead I want it to appear as a tool for communication as is in real life, but meanwhile some "noise" against speech recognition and understanding to be attached as it is manually processed, breeding the possibility for human voice to be transformed towards instrumental sounds homogenously. Thus human voice inhabits an intermediate state which is also ever-changing, between language (the signified), pronunciation (the signifier), sound and music.
These conceptions motivated my residency. Similar to Mandarin Chinese and many dialect branches, the Chongqing dialect is abundant with ascending, descending and waving tones. If I enhance the characteristics of it as auditory material, human voice could be instrumentalized and then integrated with some instrumental techniques. I hope it comes out to be a texture that is rich in colors but also homogenous or of integration. I plan to sample some pronunciations and speeches of locals in Chongqing, analyze their spectral characteristics, and pre-process them in accordance to live instrumental performance.
黃桷坪藝術季|《造粒廠》藝術家彭智燁音樂現場與文獻展。
十方駐留|《俄耳甫斯的復歸》藝術家彭智燁音樂工作坊。
Huangjueping Festival | <The Granulation Plant> Music concert and Document Exhibition by artist Zhiye Peng.
DAC AIR | <The Return of Orpheus> Music workshop by artist Zhiye Peng.