Lee Kyeonghee(韓國|KR)
十方國際駐留藝術家|DAC International Resident Artist
駐留周期|Residence Period:
2019.9.10-2019.12.18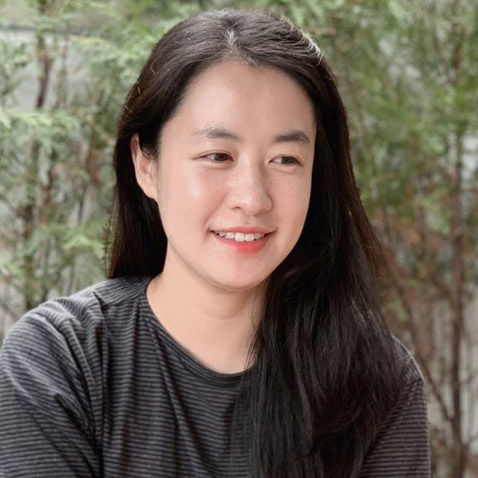 Lee Kyeonghee,生於1982年,大韓民國
多學科藝術家,繪畫,裝置,錄像藝術等。在京畿道和仁川學習雕塑和玻璃工藝
· 部分展覽
2018 鴿子在哪裡,17717,首爾,韓國
2015 住在這裡,加昌空間,大邱,韓國
2015 To Insu- ,杭州,中國
2019 住在這裡,窗美術館,藝術空間寶藏島,慶山,韓國
2019 追隨者,武民藝術中心,清州,韓國
2018 空白居住-空白圈,城北藝術中心,首爾,韓國
2017 QQ:月尾島項目-故障製作三個項目,空間光束,仁川,韓國
2017 作文摘錄,紅提藝術中心,釜山,韓國
2017 突然變化,未知的韓國,排版學校坡州,京畿道,韓國
2016 ZK / U-柏林藝術與城市規劃中心,柏林,德國
Lee Kyeonghee b.1982,Republic of Korea
Multidisciplinary artist, painting, installation, video art and etc Studied sculpture and glass craft in Gyeonggi and Incheon
· Exhibitions
2018 Where is a pigeon, 17717, Seoul, Korea
2015 Pour vivre ici, Space gachang, Daegu, Korea
2015 To Insu- , Hangzhou, China
2019 Pour vivre ici, window gallery, Art space treasure island, Gyeongsan, Korea
2019 A chaser, Wumin art center, Cheongju, Korea
2018 Blank residency-Blank Lap, Seongbuk art center, Seoul, Korea
2017 QQ: Wolmido project-Failures make three cases, Spacebeam, Incheon, Korea
2017 Essay-do extract for one essay, Hongti art center, Busan, Korea
2017 In a sudden change, the unknown Korea, Typogaphy shool, Paju, Gyeonggi, Korea
2016 ZK/U-Zentrum für Kunst und Urbanistik Openhaus, Berlin, Germany
在這段時間里,我會去非常仔細地觀察這個城市和城市裡的人。我想要將他們以一種親密的、複雜的方式表達出來,所以我的作品將會在某種程度上是他們的畫像。生動的面孔、移動的身體和城市律動是我的興趣。在駐留的日常里,我會遇見人,平常的重慶人,然後我會唱首歌,並且融入他們。每天早上我會去一個人群聚集的地方,例如紀念花園、廣場、中央公園等等。我會自然地融入進去,我想要追隨一些充滿生機的事物。另一方面,我也想參觀重慶的古蹟。雕塑、柱子、浮雕等等。那種堅硬的、堅定的東西也是我的興趣所在。我不會試圖去閱讀或理解我無法瞭解的東西。我只是感性地觀察,並且融入進一些人群。
During this time, I'll observe the city and persons very carefully. I want to express them closely and also complexly. My works will be a kind of portraits of them. Singing faces and moving Bodies, and flow of city are my interests. In my daily life, I'll meet people, common people in Chongqing, I'll sing a song and move together. Every morning I'll go out to a crowded place, for example a memorial garden, a square, a central park and so on. Then I'll move naturally with people. I want to follow something full of life. In contrast, I want to visit monuments in Chongqing. Sculptures, columns, relievos and so on. Something being firm and hard is also my interest. I'll not try to understand or read something what I can't know well. I'll just look sensitively and move together with someone in this time.
黃桷坪藝術季|《你們與我》Lee Kyeonghee 廣場舞現場。
十方駐留|《Deep Green Side, We Are》韓國藝術家Lee Kyeonghee個人作品展。
Huangjueping Festival | <Anyway, anyone> Square Dancing Scene by artist Lee Kyeonghee.
DAC AIR | <Deep Green Side, We Are> Residency Exhibition by Korean artist Lee Kyeonghee.