Cecilia Ivanchevich(阿根廷|ARG)
十方國際駐留藝術家|DAC International Resident Artist
駐留周期|Residence Period:
2019.9.10-2019.12.18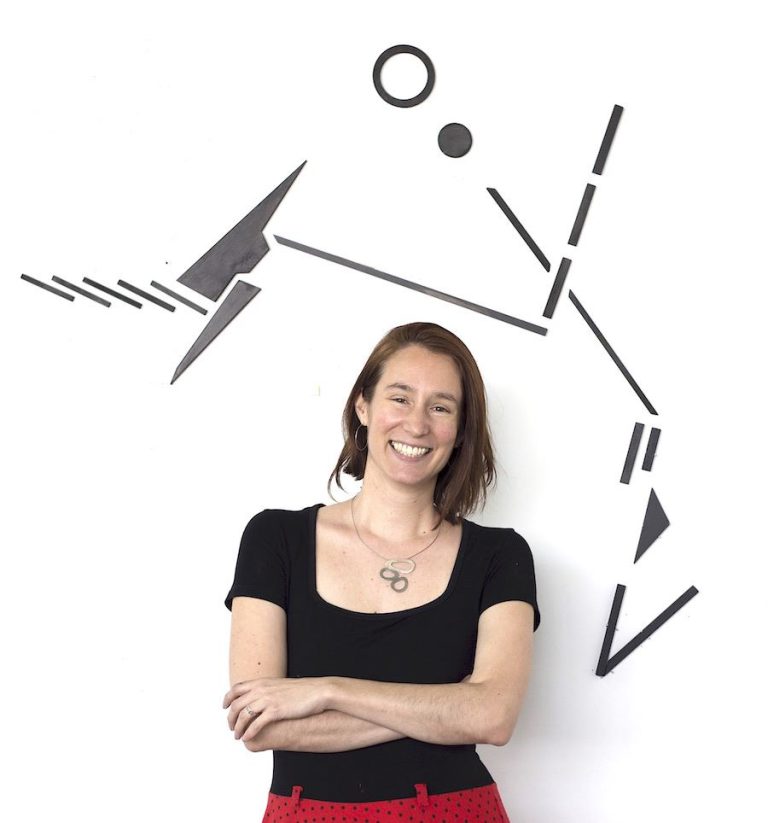 西西莉亞·伊萬切維奇是一位來自阿根廷的藝術家、策展人。她曾在布宜諾斯艾利斯的國立藝術大學和特雷斯·德·弗佈雷羅國立大學接受教育。2014年,她獲得了巴黎「國際藝術之都」藝術駐留獎學金。在2011年至2015年間,她在阿根廷、法國和奧地利展示了項目「藝術跨學科實驗室」。
| 全國個展 National individual exhibitions
2018,主題之節奏與變化,OSDE基金會
2016,對應點,Cecilia Caballero畫廊
2014,協同作用,Rubbers國際畫廊
2014,「三角形的節奏:對話和視覺視覺變化」,跨學科項目,巴黎國際藝術學院畫廊,巴黎
2012,「意大利的阿根廷藝術與設計」,自然科學博物館,都靈,意大利
2011,「UNIART」,羅馬大學,斜體論壇,羅馬,意大利
Cecilia Ivanchevich is an Argentine artist and curator. She was trained at the National University of Arts and the National University of Tres de Febrero, both of Buenos Aires. In 2014 she received a scholarship for artistic residency at the "Cite Internationale des Arts" in Paris. Between 2011 and 2015 she presented her project "Interdisciplinary Laboratory of Art" in Argentina, France and Austria.
|  National individual exhibitions
2018 Rhythms and variations on a theme, OSDE Foundation
2016 Counterpoints, Cecilia Caballero Gallery
2014 Synergies, Rubbers International Gallery
2014 The rhythms of the triangle: dialogues and sound visual variations, Interdisciplinary project, Galerie Cité Internacionale des Arts, Paris
2012 Argentine Art & Design in Italy, Museo Regionale di Scienze Naturali,Torino, Italy
2011 UNIART, Università degli Studi di Roma, Italic Forum, Rome, Italy
我的作品是以拉丁美洲幾何藝術的傳統為框架的。圖像是一種語言,多數情況下,它都能夠跨越國界。於我而言,視覺元素與空間的關係是非常重要的。在繪畫中,我以強調空間運用的東方文化傳統作為靈感來源。在東方傳統中,沈默與言語同等重要。這使我開始思考圖像與聲音(沈默)、視覺藝術與音樂之間的關係,以及他們所共享的概念。我喜歡思考語言的橋梁與轉換。因此,在創作作品時,我運用了諸如構成、時間、紋理、節奏、對比、張力等概念。可以說,以上所有要素在我的創作中都是相互對立的。在音樂中,這意味著音符之間的對立;在繪畫中,按我的理解,它引起了元素之間的關係,並暗示了一種緊張而平靜的系統。
My work is framed in the tradition of Latin American geometric art. The image is a language, which in many cases helps to cross borders. For me, the relationship of visual elements with space is very important.In the drawings I inspire myself in the use of the space proposed by the Oriental tradition, where silence is as important as what is said.This leads me to think about the relationship between image and sound (silence), between visual arts and music, and the concepts shared between them. I like to think about those bridges and transpositions of languages. Therefore, to make my works I use concepts such as composition, time, texture, rhythm, contrasts, tensions, among others. I could say that in my work all these elements are combined in counterpoint. In music, this means talking about note against note, in my way of understanding the drawing, it raises a relationship between elements to suggest a system of tensions and calm.
《天地》2020 烏拉圭 & 阿根廷 & 中國文化交流周。
< Cosmovisiones> Semana de intercambio cultural entre Uruguay, Argentina y China de 2020.